Military Taxation
The coronavirus disease 2019 pandemic led to some temporary changes in tax laws. These come on the heels of major tax reform — the Tax Cuts and Jobs Act, signed in December 2017. Most changes apply to the general public, but some have special implications for the military community. Even within the military community, the changes will not have the same impact on everyone. We also take a hard look at specific items and terms that a specific to the military. Lastly, the course will provide some tips that professionals can use with the clients.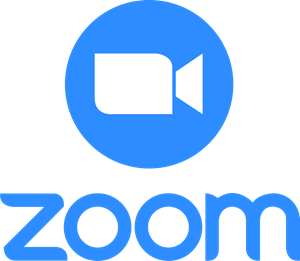 Wednesday, November 22

10:00am - 11:00am ET
Hours to be Reported
1 Hour CE
Difficulty Level
Intermediate
On Demand access for 12 months to the course contents!

And if you are a

VIP member

, access for the entire duration of your membership.
Included in the course
Participation certificate
By attending the Live Webinar
Develop your professional tax knowledge with the best Institute in the country.
The Instructor
Jeffrey Schneider
EA, CTRS, ACT-E NTPI Fellow
Jeffrey Schneider is an Enrolled Agent, (EA), a Certified Tax Resolution Specialist, (CTRS), Advanced Crypto Tax Expert, (ACT-E) and an NTPI Fellow. Jeffrey has been in the field of taxation for over 40 years beginning his career in the public sector and transitioned into private practice in 1999 when he founded SFS Tax & Accounting Services.
Not a VIP yet?
Discover all your benefits
Discounts on all our in-person events and seminars
Find out what our students are saying
IMPUESTOS INTERNACIONALES I
Con esta clase usted aprenderá sobre la tributación internacional para los residentes no extranjeros, qué estados civiles son permitidos en el Formulario 1040-NR, qué es un ITIN, cuáles son los estatus migratorios y cómo se establece la residencia de un contribuyente.
IMPUESTOS INTERNACIONALES II
Aprenda todo lo relacionado a la tributación de los residentes no extranjeros, estudiando temas como ingresos, deducciones y créditos. Adicionalmente entenderá cómo se maneja la tributación de los empleados de gobiernos extranjeros.
FORMULARIOS 5471 Y 5472
Esta clase explica los formularios 5471 y 5472. Detalla cómo ciertos ciudadanos estadounidenses que son funcionarios, directores o accionistas en ciertas corporaciones extranjeras usan el formulario 5471 y los anexos que se usan para satisfacer los requisitos de informes de las secciones 6038 y 6046. También detalla el uso del Formulario 5472 para proporcionar la información requerida bajo las secciones 6038A y 6038C.
IMPUESTOS INTERNACIONALES III
Aprenda todo lo relacionado a cómo retener impuestos a un contribuyente extranjero no residente, qué formas debe usar y el análisis de cada una de ellas.
FORMULARIO 8938, F-BAR
Esta clase le permitirá identificar las diferencias entre cuentas extranjeras y activos extranjeros. También revisaremos los umbrales de informes y las consecuencias del incumplimiento y proporciona una comparación del Formulario 8938 del IRS y el FBAR o FinCEN 114 del Departamento del Tesoro.
K2 & K3
Esta clase explica los Anexos K-2 y K-3 de los Formularios 1120S y 1065 y sus objetivos, que son brindar mayor claridad a los socios y accionistas sobre cómo calcular su obligación tributaria en los EE. UU. con respecto a elementos de relevancia fiscal internacional, incluida la reclamación de deducciones. y créditos.
1116 FOREIGN TAX CREDIT
Todos los profesionales que preparan declaraciones de impuestos de los EE. UU. deben saber cómo funciona el mecanismo de crédito fiscal extranjero. Esta clase tiene como objetivo conocer el crédito, quién puede reclamarlo, y qué formulario debe presentarse.
ENTIDADES COMERCIALES INTERNACIONALES
En esta clase veremos cómo debe tributar cada entidad al tener dueños extranjeros, analizando las entidades de Sole Proprietorship, Sociedades o LLC de varios miembros, LLC de un sólo miembro, Corporaciones C y Corporaciones S.
ÉTICA
El profesional de impuestos debe ejercer su profesión en el más elevado estándar de ética en todo momento. En esta clase aprenderá que como profesionales de impuestos, nos regimos por la Circular 230 del Departamento del Tesoro, la cual establece ciertas obligaciones y restricciones que se relacionan con la práctica ante el IRS. En gran medida, estos deberes y restricciones prescritos se aplican en el código general de los principios de conducta a temas específicos que un preparador de impuestos pueda encontrar en sus actividades profesionales.
REPRESENTACIONES Y PRÁCTICA TRIBUTARIA ACTUALIZACIÓN LEY TRIBUTARIA
Esta clase explica las actualizaciones tributarias para la siguiente temporada fiscal, usted entenderá cómo ejercer la práctica tributaria bajo las regulaciones del IRS.
AFSP ANEXO A, B y D
En esta clase obtendrá un repaso general de las deducciones detalladas, los intereses y dividendos ordinarios y las ganancias o pérdidas de capital.
AFSP ANEXO C y E
Repaso de los temas relacionados al Anexo C y el trabajo por cuenta propia, el Anexo E y los ingresos de alquiler.